Sherri Norige has been teaching group fitness since 2008. She started out as an actor, dancer, and singer in New York City. Some career highlights include the "Radio City Christmas Spectacular", touring with The Music Man, some TV and film roles, and a commercial for Canon camera. While pursuing an acting career, Sherri started her professional fitness journey at the esteemed barre studio, Physique 57, where she built her chops, and taught a variety of classes and formats to New York's elite. Soon thereafter, she got her Pilates mat certification from "Lindafit Pilates", followed by her NASM CPT certification. With personal training now a part of her arsenal, she sought more information about how to fuel the body and garnered her Fitness Nutrition Specialist Certification as well.
Always hungry for more knowledge, she then attended culinary school at the Natural Gourmet Institute, now part of the Institute of Culinary Education. There, she not only learned cooking techniques and skills, but also had many courses in nutrition, healing foods, menu building, and recipe development. She "worked the line" at the "Little Beet Table" in Manhattan and then went on to personal chef for 2 years before moving out of the city. Upon arrival in the suburbs, she completed her college-accredited-certification as a Functional Medicine Health Coach, which afforded her even more insight into whole-self-health and positive psychology.
After the birth of her son, she also completed her 200-hour Yoga teacher certification with Kaia yoga. which has enlightened Sherri's practice and teaching to include more philosophy and breath, or "pranayama" work. Additionally, it reaffirms the need for stillness, like meditation, in our lives as well as the need for movement.
Sherri founded Shaped By Sherri in 2015 as an On Demand platform, but took a brief pause to start a family and get a bit more education. With the entrance of Coronavirus 2019, Sherri took the modern approach and expanded her offerings to include LIVE daily classes and a team of experts you can workout with virtually. These shaping experts will keep you motivated and inspired as Sherri embarks on the birth of her second son. She sincerely hopes you are pleased with what we have to offer you. Please enjoy!
Summer Broyhill Summer is a comprehensively certified Pilates (500+ hours through Core Pilates NYC and Balanced Pilates NYC), Barre (200 hours through Physique 57 NYC), and Yoga (200 hours through Prana Yoga Center) instructor who has been teaching since 2012, first in New York City, and now in San Diego.
She recently graduated with her MFA in Acting from the University of San Diego/Old Globe, and she now teaches at the undergraduate level. A dancer all her life, she has performed on Broadway, national tours, and in numerous regional productions.
Summer teaches an anatomically functional class with an emphasis on personal corrections, proper alignment, and kinesthetic awareness. Her choreography is deeply rooted in classical Pilates technique, but incorporates fun and challenging contemporary variations as well as modifications for all ages, levels, injuries and conditions. Her goal for every class is that you get the nuanced attention of a private lesson and the energy of a group setting all at the same time.
Kim D'Agnese is a native New Yorker, a ballet barre specialist, a dancer, and a music enthusiast. For the last eleven years, prior to the pandemic, Kim taught ballet barre at Physique 57, in New York City, serving as both a master trainer and the music manager. Kim is also a company member with the Lori Belilove & The Isadora Duncan Dance Company in NYC.
If you're looking for an instructor who blends technical expertise with music to energize you and an upbeat personality to get you through your last pulse and squeeze- Kim's your go to girl!
Kim graduated from Montclair State University with a BFA in dance. She received her Pilates certification through LindaFit Pilates, and her Prenatal Pilates certification from the Center of Women's Fitness. As a proud mother of three, Kim loves teaching pre and post-natal barre, Pilates, and dance cardio classes.
For more, you can check out Kim on Instagram: @k.dagnese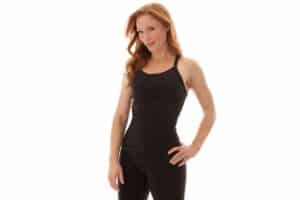 Michelle Haden was raised in Santa Cruz, Ca where she began her early training in dance, singing, acting, and also playing a multitude of sports including baseball, volleyball, cheerleading and more. She then continued on to New York to pursue her love of performing. Michelle has performed on Broadway and at hundreds of theaters around the country with several national tours and regional theaters.
While working on Broadway, she decided to pursue her love of fitness as well. Michelle received her NASM Personal Training Certification, worked at Equinox as a Trainer, and has since spent over a decade as a Personal Trainer (in home and virtually). She is a national AFAA Group Fitness Instructor, was a Senior Barre Instructor at Physique57, is nationally certified in ReXist360 HIIT format, and most recently was the Head Coach at Orangetheory Fitness.
I love helping others find their love of living a healthy and sustainable lifestyle!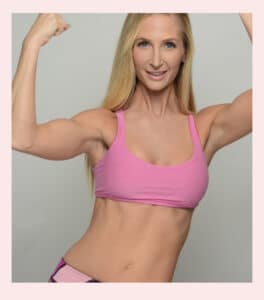 Tara Faye Helwig reigns from the East Coast! She grew up in Pennsylvania, but spent her adulthood in New York City. Originally pursuing dance and theater, post-college she found her love and career in the fitness industry. Tara owned and operated the boutique fitness studio, "FIT to a T", in NYC from 2010-2018 before relocating to Dallas with her husband to start a family.
Tara specialized in personal training models through IMG Modeling agency in NY, as well as creating & teaching all styles of group fitness since 2007. She is certified through American Council of Exercise (ACE), Aerobics & Fitness Association of America (AFAA) and has her Fitness Nutrition Specialist Certification.
Tara promises to inspire and motivate you to have the best body imaginable in the healthiest way, all while having fun!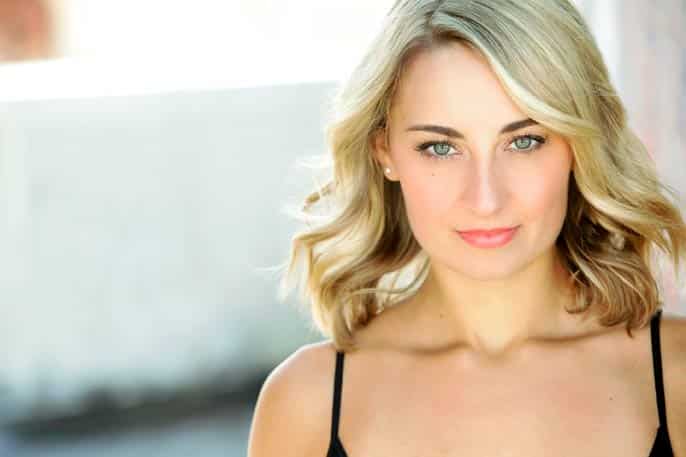 Shanna Heverly Hingel is so excited to be teaching for the Shaped By Sherri platform! Barre has been massive part of her life, first as supplemental training method for her professional dance career and then as a side career for seven years while performing in NYC. Shanna's passion for dance lead to a 13 year professional career in ballet companies, Broadway national tours and television. Along with teaching fitness, she is a dance instructor at various studios in NJ. But her real pride and joy are her twin daughters!
Sarah Marchetti Gleim is a NASM Certified Personal Trainer, has a nearly 13 year career teaching barre in NYC, and has now pivoted with the fitness world to virtual classes. A professional dancer, most notably with the Metropolitan Opera, Sarah found a passion for fitness in 2008 when she became a trainer with Physique 57. There she cultivated a loyal client base with special expertise in stretch, prenatal exercise, and an ability to reach a range of clientele from the very beginner to the advanced. Sarah taught there as a senior trainer straight up to the shutdown and then became a founding instructor with AMP Virtual Studio.
Sarah operates with the mantra "Never stop moving," and truly believes the key to health and happiness is moving the body in some form every day. Beyond the exercise, personal connection is incredibly important to Sarah, and she can't wait to meet the Shaped By Sherri clients and get moving together.
Katie Mitchell is a high kicking, white-wine loving mama and fitness enthusiast with a Boston Terrier obsession!
Katie has two professional loves: performing and teaching fitness. As a performer, her first professional job was the National Tour of the Radio City Christmas Spectacular- an absolute dream come true. She has spent several holiday seasons high kicking as the center Rockette both on the road and on the great stage of Radio City Music Hall.
Katie was honored to make her Broadway debut in 2018 in "Chicago: the Musical" where she played both Mona (better known as "Lipschitz") and Liz("Pop"). Some other favorite theater credits include playing Sheila in "A Chorus Line", Diana Dream/Dolores Dolores in "On The Town", and Gymnasia in "A Funny Thing Happened on the Way to the Forum."
Katie is also incredibly passionate about fitness and teaching. She has been a Master Trainer and Teacher Trainer at Physique 57, an instructor at Soul Cycle, and a scholarship recipient for the Power Pilates Comprehensive Teacher Training program, in addition to her AFAA group fitness certification. While she deeply misses teaching classes in person, online training has provided a unique and meaningful opportunity for connection and personal growth. She can't wait to virtually meet you!
And how could she not mention that on December 28, 2019, little miss Katherine Bailey Needham made her way into the world! A whole new adventure has begun for Katie and she can't wait to show this baby girl how, with perseverance and hard work, even during a pandemic, she can do anything to which she sets her mind.
When she's not performing or teaching, you can find her with her family and their beloved Boston Terrier, Ruby, in Huntington, Long Island.
Karen Hyland Montieth Originally from Chicago, Karen has lived in NYC for over 20 years as a Broadway Performer AND fitness instructor. She discovered yoga as a means to calm the body and mind after years of stress brought on by a career in the performing arts. She then discovered barre as the perfect supplement to yoga to build strength, not only for a career in dance, but for basic everyday mobility. Karen currently teaches virtually for Y7 yoga studio, Exhale, as well as several private and corporate clients. Her classes are fun, high energy, and accessible to ALL bodies and levels.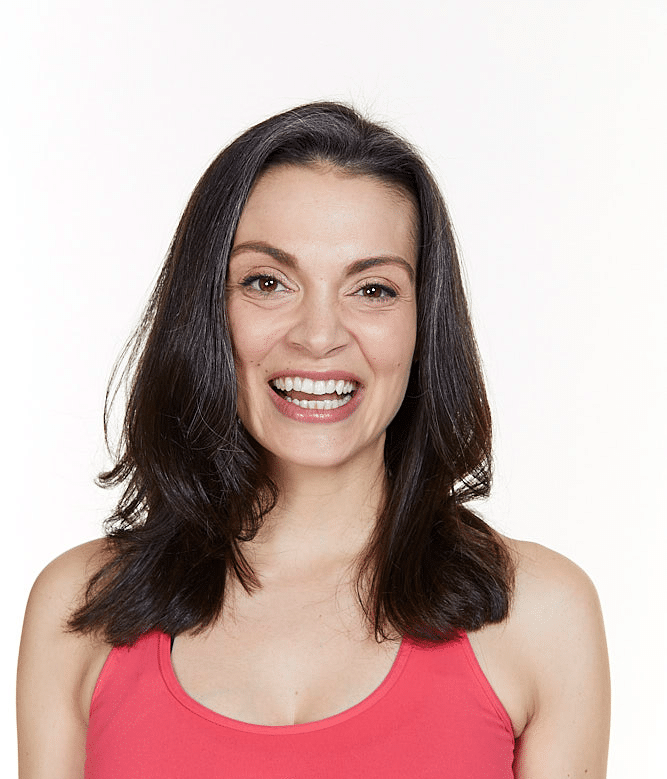 Lauren Labiaga has been in the fitness industry since 2013 and is passionate about giving clients a fun and challenging experience that allows them to feel joy as they work towards a stronger and healthier body and mind. Dance always brought her so much joy and pride for her body which led her to barre classes and the fitness industry. She is a NASM Certified Personal Trainer, NASM Women's Fitness Specialist and PROnatal Pre/Postnatal Performance Training Specialist. As a former instructor and Master Trainer at Physique 57, Lauren is excited to be teaching her favorite type of class on the Shaped by Sherri Platform!!