Sherri Norige has been teaching group fitness since 2008. She started out as an actor, dancer, and singer in New York City. Some career highlights include the "Radio City Christmas Spectacular", touring with The Music Man, some TV and film roles, and a commercial for Canon camera. While pursuing an acting career, Sherri started her professional fitness journey at the esteemed barre studio, Physique 57, where she built her chops, and taught a variety of classes and formats to New York's elite. Soon thereafter, she got her Pilates mat certification from "Lindafit Pilates", followed by her NASM CPT certification. With personal training now a part of her arsenal, she sought more information about how to fuel the body and garnered her Fitness Nutrition Specialist Certification as well.
Always hungry for more knowledge, she then attended culinary school at the Natural Gourmet Institute, now part of the Institute of Culinary Education. There, she not only learned cooking techniques and skills, but also had many courses in nutrition, healing foods, menu building, and recipe development. She "worked the line" at the "Little Beet Table" in Manhattan and then went on to personal chef for 2 years before moving out of the city. Upon arrival in the suburbs, she completed her college-accredited-certification as a Functional Medicine Health Coach, which afforded her even more insight into whole-self-health and positive psychology.
After the birth of her son, she also completed her 200-hour Yoga teacher certification with Kaia yoga. which has enlightened Sherri's practice and teaching to include more philosophy and breath, or "pranayama" work. Additionally, it reaffirms the need for stillness, like meditation, in our lives as well as the need for movement.
Sherri founded Shaped By Sherri in 2015 as an On Demand platform, but took a brief pause to start a family and get a bit more education. With the entrance of Coronavirus 2019, Sherri took the modern approach and expanded her offerings to include LIVE daily classes and a team of experts you can workout with virtually. These shaping experts will keep you motivated and inspired as Sherri embarks on the birth of her second son. She sincerely hopes you are pleased with what we have to offer you. Please enjoy!
Kim D'Agnese is a native New Yorker, a ballet barre specialist, a dancer, and a music enthusiast. For the last eleven years, prior to the pandemic, Kim taught ballet barre at Physique 57, in New York City, serving as both a master trainer and the music manager. Kim is also a company member with the Lori Belilove & The Isadora Duncan Dance Company in NYC.
If you're looking for an instructor who blends technical expertise with music to energize you and an upbeat personality to get you through your last pulse and squeeze- Kim's your go to girl!
Kim graduated from Montclair State University with a BFA in dance. She received her Pilates certification through LindaFit Pilates, and her Prenatal Pilates certification from the Center of Women's Fitness. As a proud mother of three, Kim loves teaching pre and post-natal barre, Pilates, and dance cardio classes.
For more, you can check out Kim on Instagram: @k.dagnese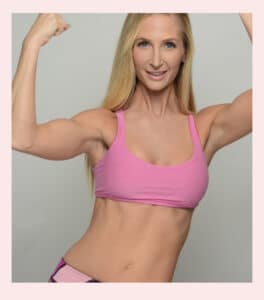 Tara Faye Helwig reigns from the East Coast! She grew up in Pennsylvania, but spent her adulthood in New York City. Originally pursuing dance and theater, post-college she found her love and career in the fitness industry. Tara owned and operated the boutique fitness studio, "FIT to a T", in NYC from 2010-2018 before relocating to Dallas with her husband to start a family.
Tara specialized in personal training models through IMG Modeling agency in NY, as well as creating & teaching all styles of group fitness since 2007. She is certified through American Council of Exercise (ACE), Aerobics & Fitness Association of America (AFAA) and has her Fitness Nutrition Specialist Certification.
Tara promises to inspire and motivate you to have the best body imaginable in the healthiest way, all while having fun!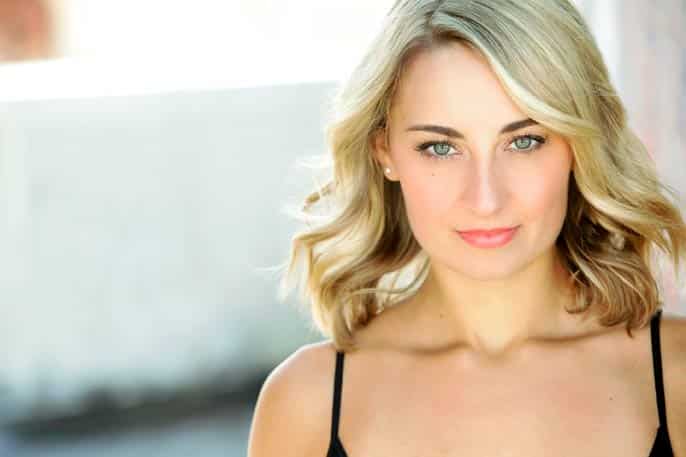 Shanna Heverly Hingel
Shanna is so excited to be teaching for the Shaped By Sherri platform! Barre has been massive part of her life, first as supplemental training method for her professional dance career and then as a side career for seven years while performing in NYC. Shanna's passion for dance lead to a 13 year professional career in ballet companies, Broadway national tours and television. Along with teaching fitness, she is a dance instructor at various studios in NJ. But her real pride and joy are her twin daughters!