New and Improved Gluten Free Pie Crust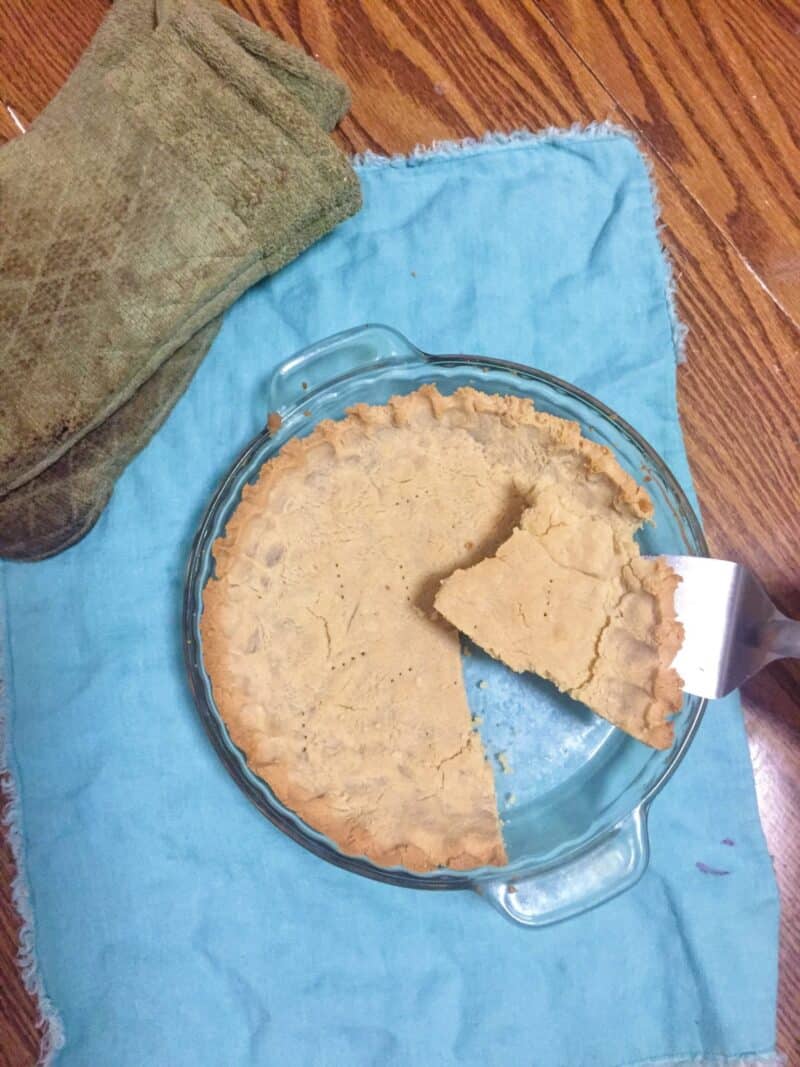 Ingredients:
1 1/2 cups superfine almond flour
1/4 cup coconut flour
1/4 cup arrowroot flour
1 1/2 teaspoons collagen peptides
1/2 teaspoon salt
1 cold egg
1/4 cup palm shortening, solid
2 tablespoons ice water
Directions:
Preheat oven to 350*. Grease a  9″ pie plate with palm shortening.
In a food processor, pulse together the dry ingredients (almond flour, coconut flour, arrowroot flour, collagen peptides and salt) until well combined and starting to stick together a little bit.  Then pulse in the egg.
Add the palm shortening in several dollops around the flour, as well as half the ice water. Blend again until a dough starts to form.  If it needs more liquid, add the rest of the ice water.
Wrap the dough in plastic wrap and place in the fridge until ready to roll.
Remove dough from fridge and place on top of 2 pieces of plastic wrap arranged to the height and width you will need for your pan. Top the dough with parchment paper and roll out until your desired thickness and shape is reached.
Peel off top layer of parchment and flip into your 9″ pie plate.  Peel off plastic wrap.  Press together any breakage with your hands (and ice water if necessary), crimp the edges, and pierce several holes in the center and around the edges with fork tines.
Bake for about 25-35 minutes.
I like to fill this crust with chocolate avocado mousse, chill and eat.   However,  you could also fill this crust, uncooked, with something like Pumpkin pie filling and bake all together.